Lessons in Creativity: The Six "I"s of Innovation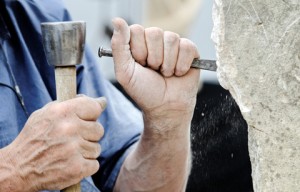 In his book Creativity & Innovation, author Adrian Brown defines innovation as "the process by which an organization generates new ideas and converts them into new products, business practices, and strategies that create shareholder value."
Below is a brief summary of the Six "I"s for Innovation, which are interrelated aspects of successful innovation for an organization.
The Six "I" of Innovation
Inspiration – The creative impulse of the imagination.
Imagination – Our ability to see beyond what is and consider what could be.
Ideas – The products of our original thinking.
Insight – This happens when we see the heart of a problem or situation.
Invention – The translation of our ideas into products and services.
Implementation – The introduction of our inventions to a market.
Organizations that encourage these six "I"s are more successful in translating innovative initiatives into successful business outcomes.
This is an excerpt from the MindEdge Learning online course entitled Creativity in Teams and Organizations ($79).
MindEdge offers self-paced courses and simulations in business communications, management, and leadership. Our courses are designed to engage and inform!
Please click on any of the following MindEdge online courses for more information:
You can learn more about MindEdge at www.mindedge.com.
Copyright © 2015 MindEdge, Inc.
---